Steve Aoki Releases Music Video for How Else ft. Rich The Kid & ILoveMakonnen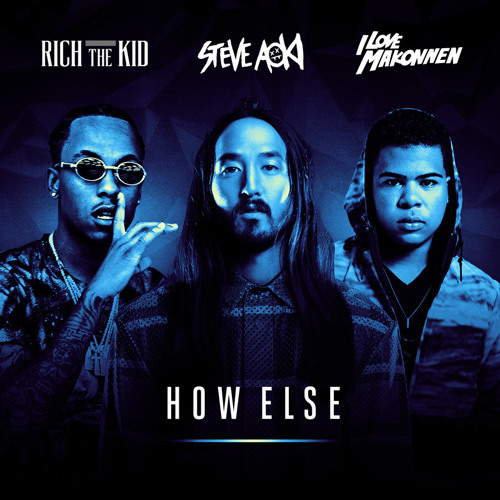 If we're talking about having crossover appeal, then you should definitely be talking about Steve Aoki. Aoki seems to have been going through a transformation as of late, evolving his production style and tastes to fit with the changing needs of his fans. One of his latest tracks, "How Else" was released a few months ago and is definitely a path that we would not have expected Aoki to go.
The track is definitely more of a trap/hip-hop tune with a hint of electronic flare and as evident by the title features lyrics from popular hip hop artists Rich The Kid and ILoveMakonnen. This track may raise a lot of questions from listeners and fans of Aoki. Is this a new direction? Should we expect more like this? What are your thoughts? Regardless, the track fits summer vibes well and is a tune that will be blasted at pool parties the rest of the year. Check out the recently released music video below!