Thisis50 Indie Artist Spotlight" Young Chicago rapper launches three new singles at start of new career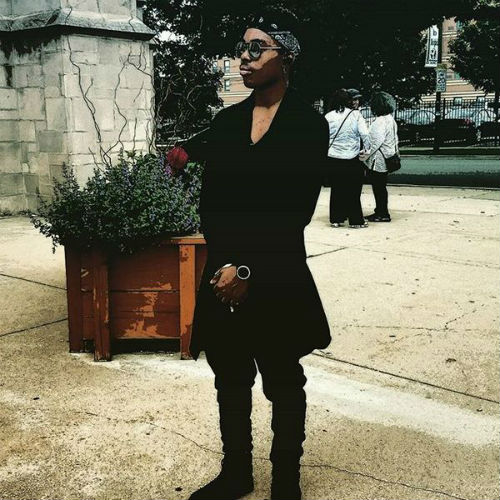 CHICAGO, IL – You can accomplish anything you want to do if you have hard work and dedication.
That's the message that Chicago hip-hop artist D1 wants to project to the masses through his music. It's such a driving passion, in fact, that he dropped out school earlier this year to pursue music as a career full-time. And though it's a decision he knows many people would disagree with – and one that his family has criticized him for – he sticks to that decision because it's one that he made out his commitment to put in the hard work and dedication he knows it will take to make a successful career in music.
To kick that career f, D1 has launched three singles recently that all have themes circling around the ideas positive self-esteem and perseverance through struggles.
"I want people to know when they hear my music that my purpose is to project a story to the masses that can change your life," D1 said. "Most my music is about my life and my struggles, but I do that because I want the masses to know that my story can relate to your story. We all go through similar things – struggles with family or fighting f depression. I want people to know they're not the only ones going through problems. If you relate to one my songs, it's probably because you have your own story. You can find your own story within my songs. That's what I want with all my music."
Much D1's personal story involves a childhood filled with bullying and overcoming severe depression. He discovered poetry as young as third grade, and has used written and spoken word to help cope with extreme emotions ever since. As he worked through bouts depression, he explore dancing, acting and drawing. And as he got better and better at those things over time, he realized it was something he wanted to pursue as a career.
"I believe 100 percent that my music and my personality will get me extremely far," he said. "My music and talents have gotten me through the toughest times in my life, and I just want the masses to relate my music to their own stories."
The first single he released is called "Snap," which he describes as aggressive with a catchy 808 beat. It's a song that tells the story getting kicked out his house in the middle winter because his family was fed up with life choices that they disagreed with.
"Ultimately it's about the people in my life who say I can't do it, and how I'm going to show them that I'm about to take f," he said. "It's also about letting people know a part the hardship I've been through over the past year."
The second single is called "Cold," and it really focuses on his journey to overcome depression and achieve "mental freedom."
"When people are cold, they freeze," D1 said. "And when you're frozen in place, you're in a point in your life when you're just stuck. You're frozen, and you don't know what to do or where to go. So many people in your life will tell you what you should or shouldn't do. And because that, so many people don't know who they are, or maybe they think they know but they're lying to themselves. They're stuck. They've got cold feet. If you want to warm up, you have to gain mental freedom. And this song is about going from frozen to a mental area freedom."
D1's music is available on iTunes, Apple Music, Tidal and Spotify. Listen to them through the following links:
https://store.cdbaby.com/cd/d112
https://store.cdbaby.com/cd/d1123
https://soundcloud.com/supa_great1/
Follow D1 on social media:
https://twitter.com/dmwall3
https://www.instagram.com/dmwall3/
Snapchat: awesome_danny25